Key Dates
Thursday 10th March
Beech class parent assembly, 9:00 - 9:30 am in the Large Hall
Careers Fair for Year 5 & 6
Friday 11th March
Parent Council meeting, 9:00 am in school
---
---
Thursday 17th March
Rowan class parent assembly, 9:00 - 9:30 am in the Large Hall
Friday 18th March
Comic Relief Red Nose Day - further information coming soon!
---
---
Monday 21st March
Year 2 visit to Richmond Park
Wednesday 23rd March *NEW DATE*
Year 6 parent meeting: SATS, 9:00 - 9:45 am in the Large Hall
Thursday 24th March
Foxglove class parent assembly, 9:00 - 9:30 am in the Large Hall
Friday 25th March
Year 3 visit to Kew Gardens
---
---
Thursday 31st March
Chestnut class parent assembly, 9:00 - 9:30 am in the Large Hall
Parent Forum - Joining KET, 2:30 & 6:30 pm in the Large Hall
Friday 1st April - last day of term & mufti (non-uniform) day
SCHOOL CLOSES AT 1:30 PM -
---
---
Monday 4th April - Monday 18th April
EASTER HOLIDAY
---
---
Tuesday 19th April
Children return to school
---
---
Key dates for the spring term are available to view on the school website calendar and here.
Reminders
Year group weekly news
Don't forget to read your year group weekly news, published every Friday afternoon on your child's Home Learning Google Classroom.
Secondary Schools
Congratulations to our Year 6 children who received their offers of a secondary school place this week. Please don't forget that the deadline to accept or decline your offer is on Tuesday 15th March. You must do this via the eAdmissions website. If you will be taking up a place at an independent school, please let the school office know.
Attachments
---
Parent Forum: Joining KET
World Book Day 2022 Digital Token
Sponsored Run
Thank you so much to all the families who have paid in their sponsorship money. We have raised an amazing £1975.25! The two charities chosen by the children, Born too Soon and Battersea Dogs and Cats Home, will receive one third of the funds each and the final third will be used to buy PE equipment for school. Well done to all the children for their incredible efforts!

Mr Scott will be holding an open meeting on 31st March at both 2:30 pm and 6:30 pm for Fern Hill families to learn more about our conversion to academy status and the benefits of being part of a multi-academy trust, alongside The Kingston Academy. If you would like to join the meeting, please let us know via this linked form: Parent Forum - Joining KET. You can also use the form to raise any questions you would like to be addressed or to give us your views if you cannot attend.

On Thursday, the children celebrated their love of reading with lots of different literacy related activities and special assemblies - and some pretty fantastic character costumes! Don't forget to use your World Book Day £1 book token by Sunday 27th March; download the digital version attached below and exchange it at your local bookseller for one of the fabulous books listed here.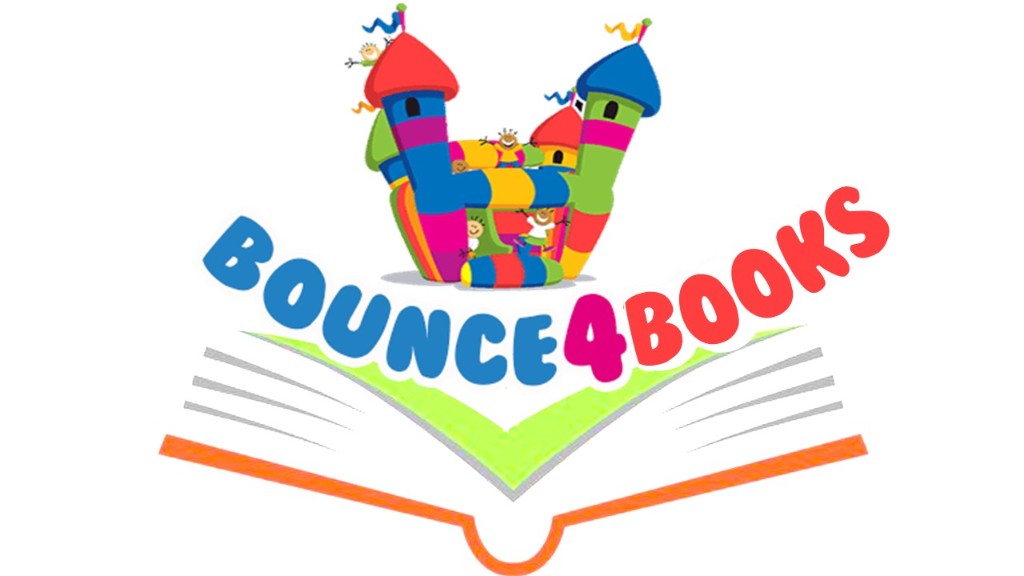 We were delighted to have our brilliant PSA in school today for Bounce 4 Books. A huge thank you to all the parents and carers who gave up their time to help count the bounces - we couldn't run this event without the amazing support we receive from you.
The children had great fun and will have come home with a certificate telling you how many bounces they managed in one minute. Your sponsorship money can be paid in online using the PSA's JustGiving page or cash donations can be given to the school office or your class teacher by Friday 11th March. All the money raised will be used to replenish the school and classroom libraries. If you are eligible for Gift Aid, please do make sure you return the Gift Aid declaration on the reverse of the green sponsorship form so that the PSA can claim an additional 25% on your past and future donations.

Spark! School Book Awards
As part of World Book Day, we announced the Spark! School Book Awards to the children. This is the second year of the awards and once again, a shortlist of twelve books for primary school aged children has been selected by teachers, booksellers and librarians. Click on the categories below to find out more about the books:
Ages 3-5: picture fiction
Ages 6-11: picture fiction
Ages 7-9: fiction
Ages 9-11: fiction
We'd love the children to read as many of the books in their age category as they can and they will have the opportunity to vote for their favourite one later in the summer term. All the books reflect the exciting and diverse nature of our local area. You can watch a short video on each book, presented by the author, on the Spark! School Book Awards own YouTube channel.
Poetry Competition
The children can also get involved in the Spark! School Book Awards Poetry Competition and write a poem based on the cover (or blurb) of one of the shortlisted books. They don't have to have read the book – they can use the cover or title to inspire them, or perhaps write about the power of reading and how it 'sparks' their imagination.
Their poem can be written in any style they wish: limerick, haiku, narrative, acrostic or free verse and it doesn't need to rhyme! There will be prizes for the winners who will be announced in assembly and shared on the Google Classroom.
The children will have the opportunity to work on their poem at school but they may also like to write and illustrate a poem at home. It should be no bigger than A4 size and handed to their class teacher by Friday 25th March. We can't wait to read them!
Parents' Evening Reminder
The second Parents' Evening of this school year will be held immediately after the Easter break on Wednesday 20th and Thursday 21st April. We are planning a blended approach as we did in October with virtual appointments by video call on the Wednesday from 4:00 pm to 7:00 pm and in person appointments at school on the Thursday from 1:45 pm to 6:00 pm. Please note that school will close early on Thursday 21st April at 1:30 pm. There will be no after school or lunchtime clubs running during the week of 19th April but Tree Tops will be open as usual.
Foxglove and Chestnut class teachers will be holding their Parents' Evening at the end of this term and further information will be sent directly to those families.
TEAM POINTS
The overall winner this week is KINGSTON
255

179

159

150
PSA News & Events
---
Dragon Boat Race!

Some of you may have seen the amazing annual Dragon Boat race on the Thames at Canbury Gardens in past years. Well, this year Fern Hill parents are coming together to enter teams and raise money for school. The race is on Sunday 17 July and is open to parents, carers, and teachers alike.

The minimum number of people for a boat is ten at £48 per person entry, reduced to £30 per person for a full team of sixteen. If you are interested in joining a team, please join the dragon boat crew chat - no obligation at this stage - to find out more.